From apples and juicy plums to colorful peppers and pumpkins, in this illustrated produce guide, you will find a list of fruit and vegetables in season in September. Also included are more than 50+ seasonal recipes that will inspire you to eat fresh and seasonal throughout the whole month.
Jump to: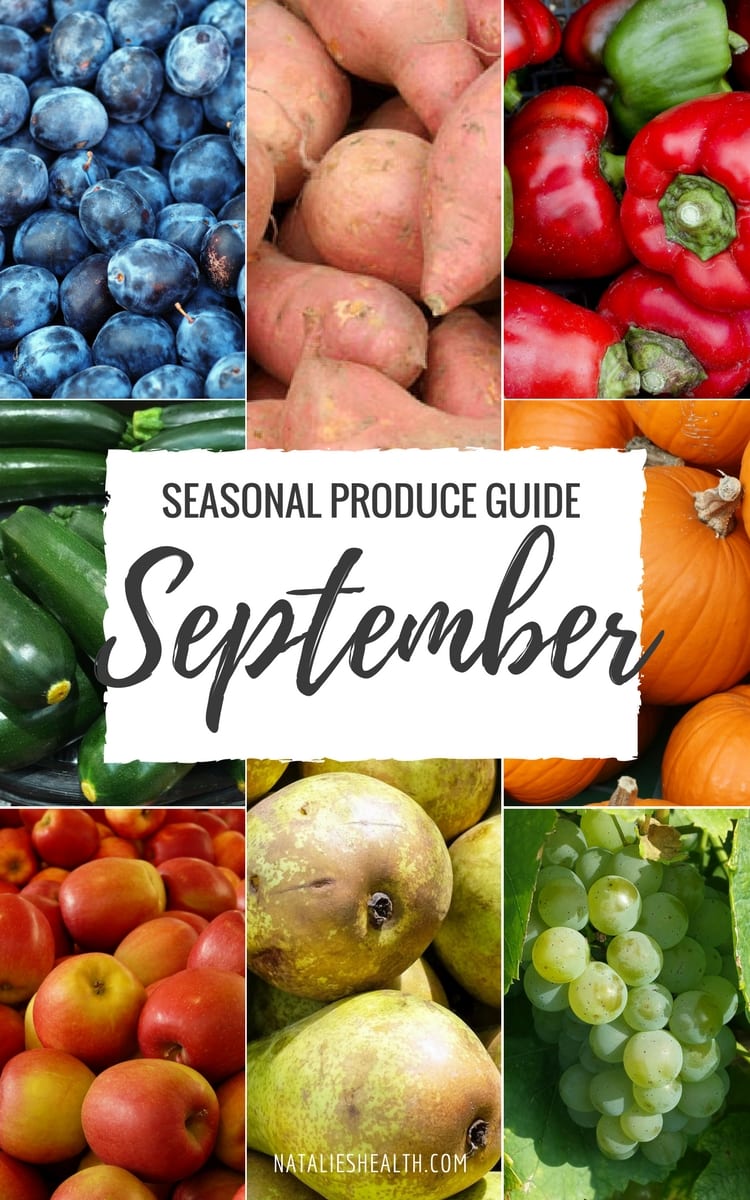 Welcome to month 8 of my Monthly Seasonal Produce Guides!
As summer gives way to fall, nature unveils a delightful assortment of fruits and veggies to savor. Think of succulent apples and plums, the graceful allure of pears and grapes, and the hearty presence of round pumpkins and zucchinis. Each one adorned in the warm, earthy tones that define the season, a true testament to autumn's palette. The sheer beauty is matched only by the delectable flavors they hold. It's a scene of pure beauty and delicious anticipation!
If you're wondering what fruit and vegetables are in season in September, here is a full list of all the produce now in season.
Looking for recipe ideas? Just click on the links below and grab all the inspiration you need to cook healthy throughout the month.
Vegetables in season September
Artichokes, beetroot, bok choy, bell peppers, broccoli, butternut squash, Brussels sprouts, cabbage, carrots, cauliflower, celeriac, celery, chilies, chicory, chard, collard greens, corn, cucumbers, eggplant, endive, fennel, garlic, green beans, horseradish, kale, leek, lettuce, mushrooms, okra, onions, peas, peppers, potatoes, pumpkins, radishes, rocket, scallions, spinach, summer squash, sweet potatoes, tomatillos, tomatoes, turnips, zucchini.
Fruits in season September
Apples, blackberries, cantaloupe, figs, grapes, melons, nectarines, peaches, pears, plums, raspberries, red currants.
September produce guide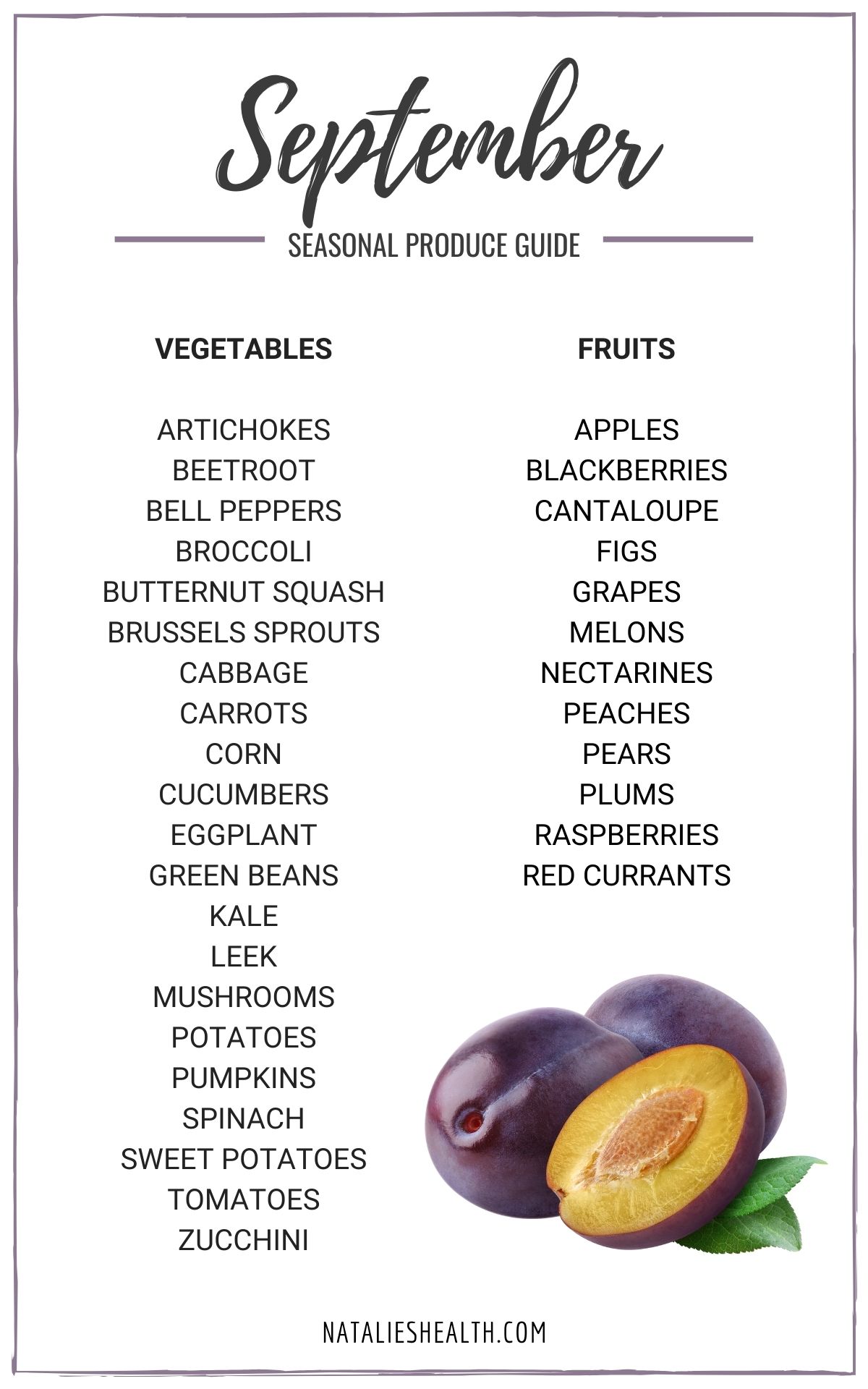 September seasonal recipes
Breakfast recipes
This post was originally published in September 2017. It has been updated with more information on September 2022.