If you're looking for ways to fight cold and flu, and prevent illness, give your immune system a much-needed nutrient boost with one of these delicious, antioxidant-packed smoothies. Here are THE BEST 20 Immune Boosting Smoothies that are delicious, easy to make and bursting with health benefits.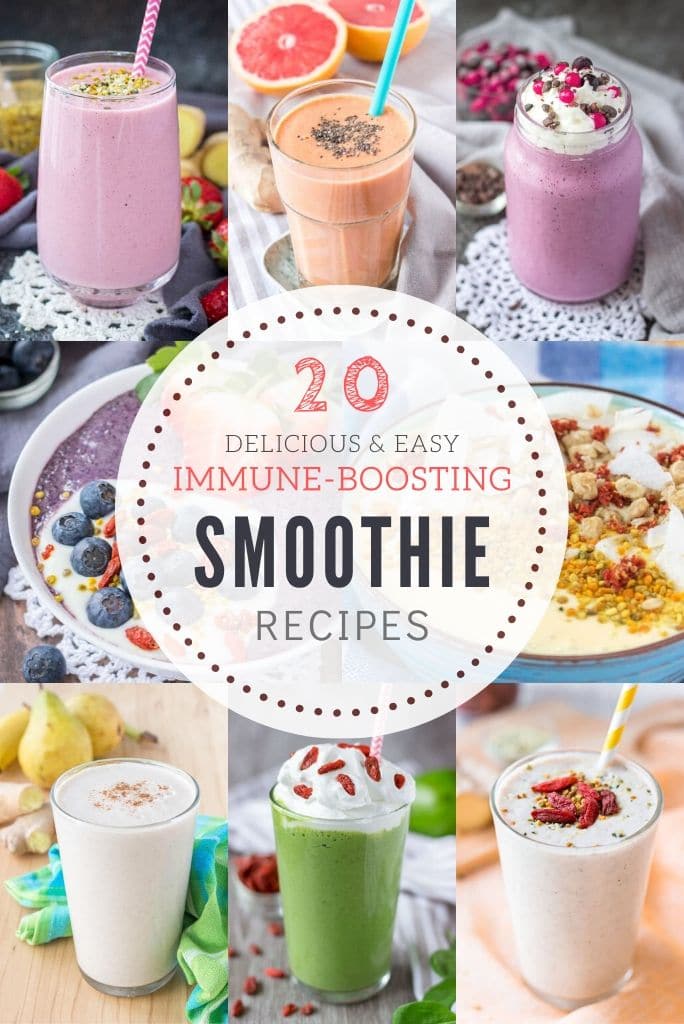 By now we all know how catching a cold, flu, and other nasty viruses can be prevented with regular hand washing and avoiding contact with those who are infected. We are also told that people with certain chronic health conditions or weak immune system are likely to suffer more severely if they catch the virus.
This isn't surprising - a well-functioning immune system is essential for fighting any type of viral infection. This raises the question, are we able to boost our immunity in some way to build up our resilience to viruses and infections?
Well, the fact is that our immune system is incredibly complex and we can't rally one just one thing thinking we are protected. That said, it definitely makes sense to follow the guidelines for general good health. Getting enough sleep, staying physically active, and eating healthily are pillars of good health. But still there are certain foods that makes our immune system stronger and our health more protected.
Some of the immune-boosting foods are: citrus fruits - grapefruits, oranges, lemons, berries - blueberries, strawberries, and greens - spinach, kale, and broccoli. But also yogurt, almonds, green tea, and herbs and spices, like ginger, turmeric, and cinnamon. But eating just one of these foods won't be enough to help fight off the flu, even if you eat it constantly. Variety is key. And smoothies are the PERFECT way to get a variety of essential nutrients your body needs in a delicious, drinkable form.
So if you are looking for ways to protect you and your family from the flu, cold, and other illnesses, here are my favorite 20 Immune Boosting Smoothies for you to enjoy. All these smoothies are HEALTHY, packed with nutrients, REFINED SUGAR FREE. + Super easy to make. They don't require any kitchen skills. Just few simple ingredients, and a good blender.
[cmtoc_table_of_contents]

Creamy, sweet, and bursting with fruity flavors, this Strawberry Ginger Smoothie is perfect morning treat. It's refreshing and delicious, but also packed with nutrients and immune-boosting VITAMIN C. It's easy to make with only 5 simple ingredients! + It's added-sugar-free, dairy-free and totally kids-friendly.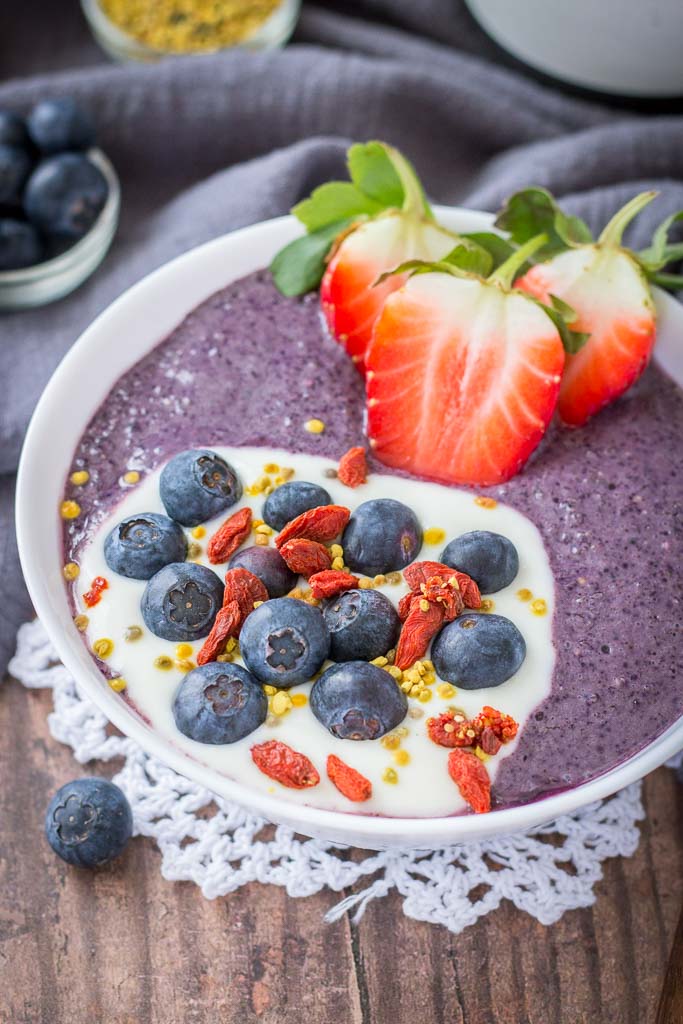 Thick and creamy, this SUPERFOOD Blueberry Acai Smoothie Bowl makes perfect breakfast. It's packed with nutrients and powerful antioxidants, completely ADDED SUGAR-FREE, and so easy to make. Nourishing, loaded with refreshing fruity flavors – extremely delicious!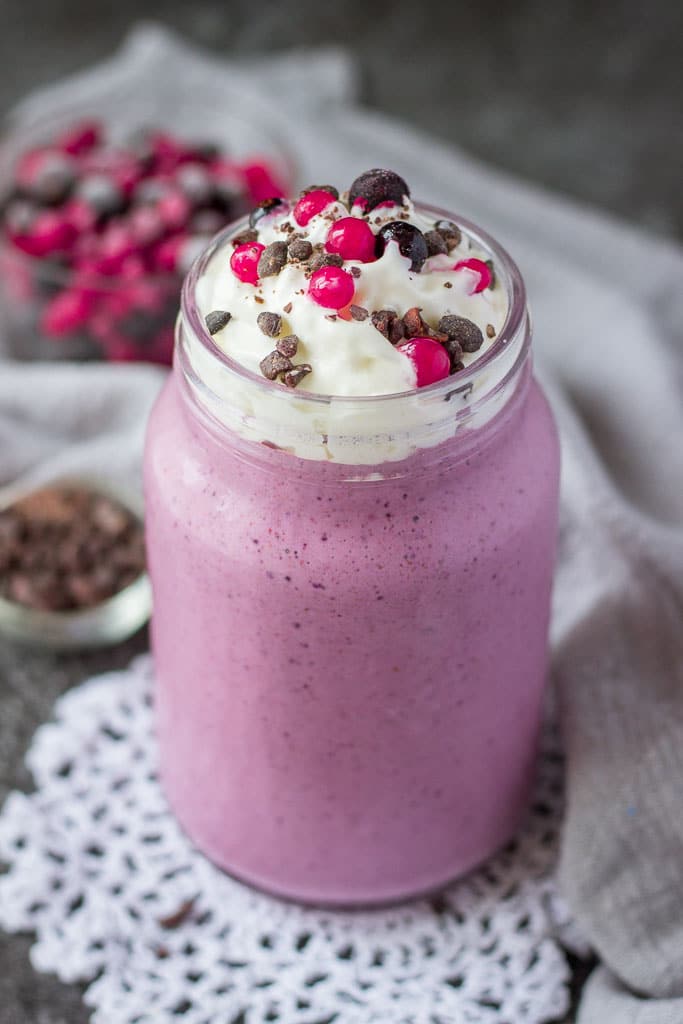 This mixed berry smoothie is thick and creamy, so refreshing and bursting with fruity flavors. It's super simple to make, loaded with nutrients and so filling. It's a healthy antioxidant-rich drink that is a great choice for breakfast or as a mid-day snack. Kids-approved and without added refined sugars.
Creamy, refreshing and loaded with flavor, this Strawberry Kefir Smoothie is a delicious and super HEALTHY way to start the day. This kefir drink is loaded with probiotics and SUPERFOODS, naturally sweet and made without added sugars. It's an easy breakfast that will satisfy all your morning needs.
Sweet and creamy, this Ginger Banana Smoothie is perfect energizing, on-the-go breakfast drink. It's loaded with nutrients and SUPERFOODS, as well with health benefits too. This immune boosting smoothie is made without added sugars, super HEALTHY and beyond delicious.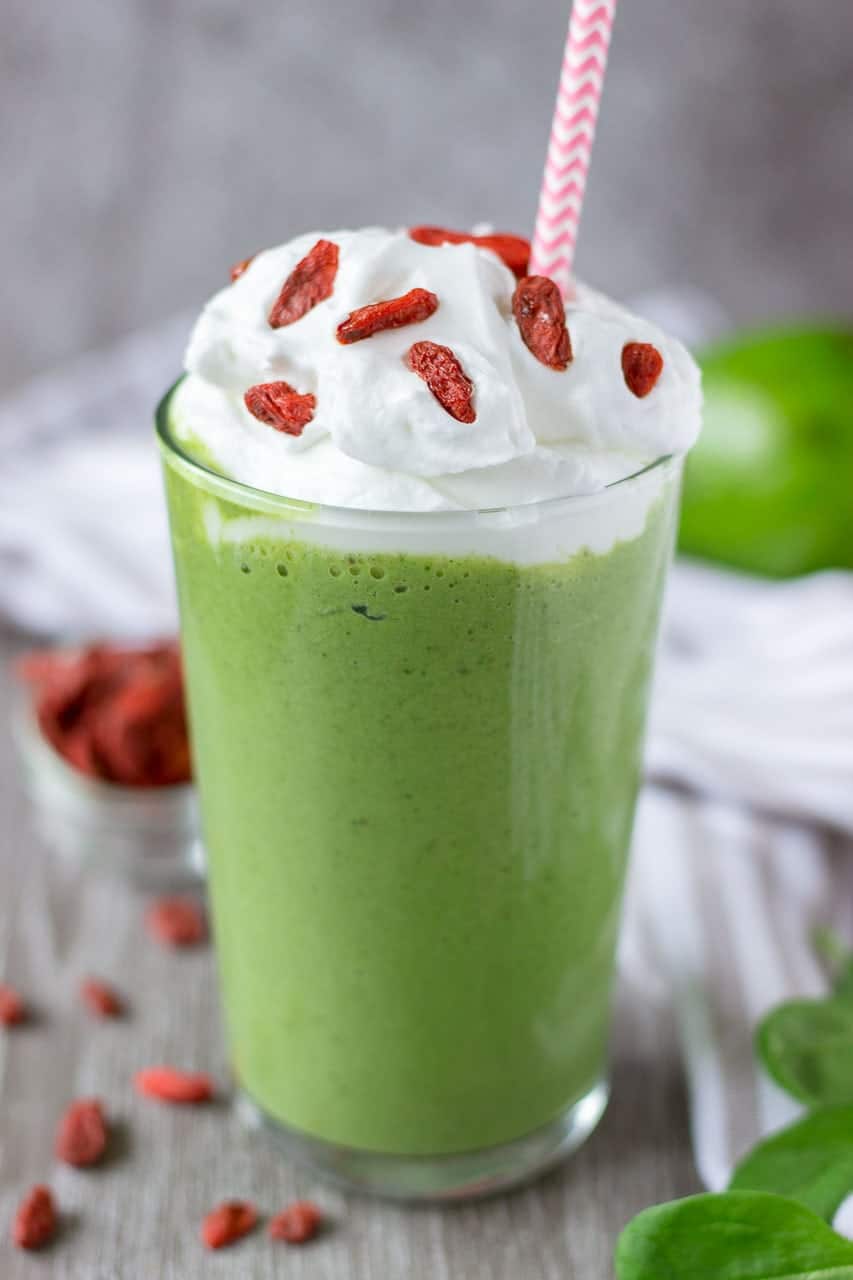 Incredibly thick, smooth and creamy, this Matcha Smoothie is just as healthy as it is delicious! This energizing delight is packed with powerful ANTIOXIDANTS and nutrient-dense HEALTHY ingredients. It also 100% natural and has NO ADDED SUGAR. The perfect breakfast smoothie that is super fun too!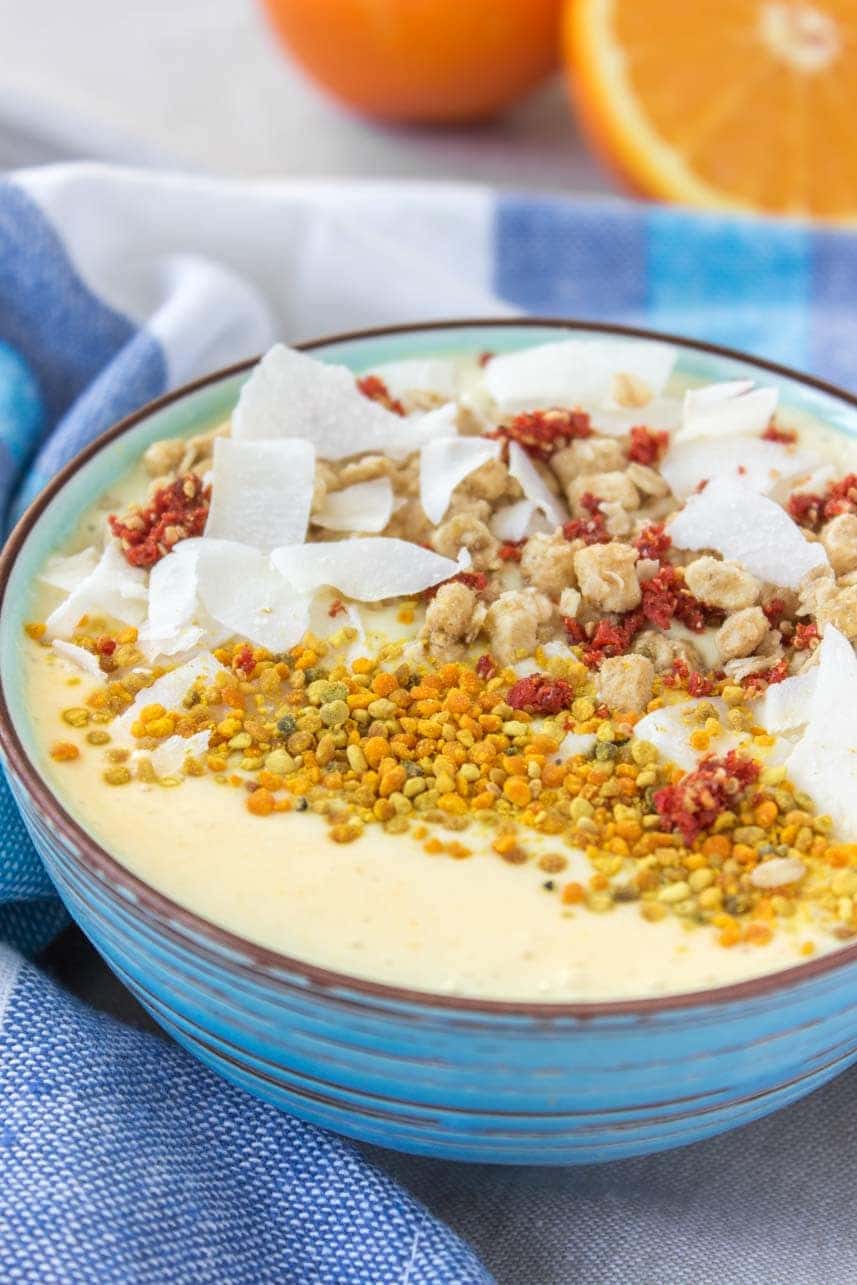 Creamy, sweet and absolutely delicious, this nutrient-packed, immune-boosting Orange Mango Turmeric Smoothie Bowl makes perfect quick breakfast. It's full of wonderful flavors, all natural, refined and ADDED SUGAR-FREE and so HEALTHY. This bowl will surely brighten your day!
This immune-boosting Grapefruit Ginger Smoothie is perfect for waking up your body and energizing. It's creamy and packed with beautiful citrus flavor, added sugar-free and great for detox and boosting immunity.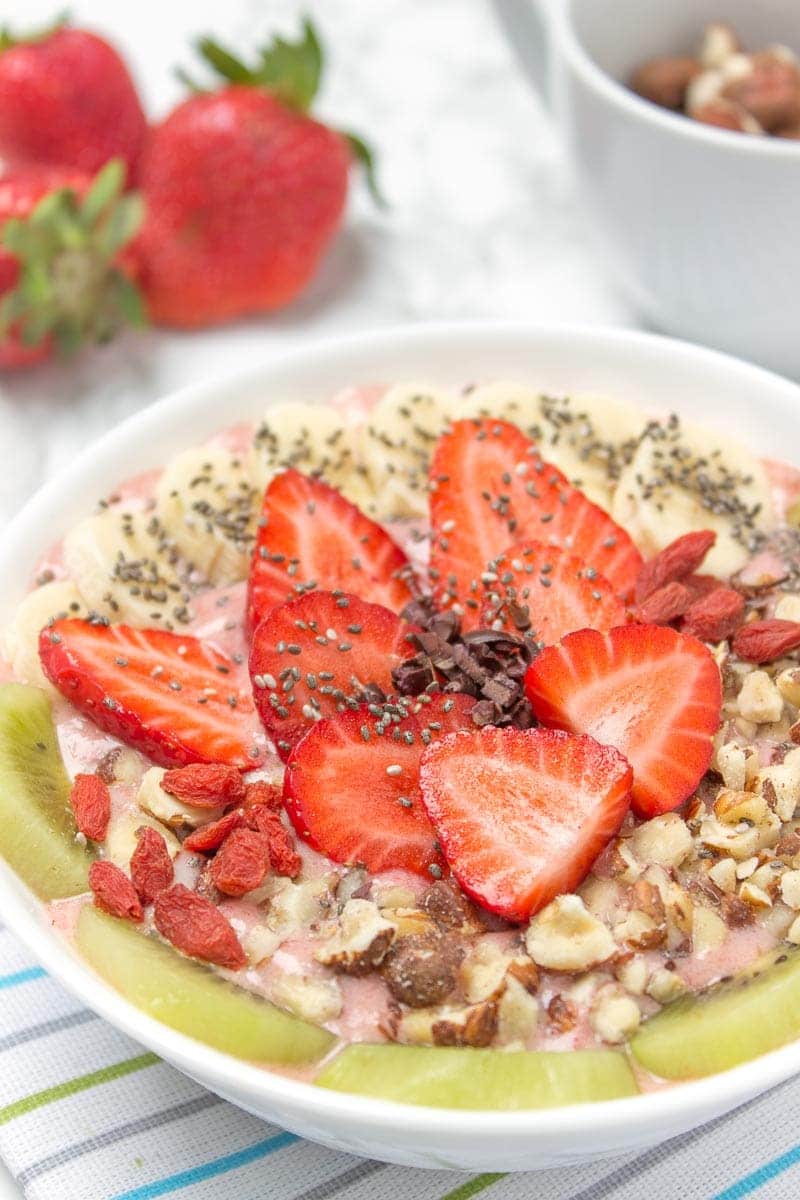 Creamy and sweet with a kick of spicy ginger, this immune boosting Strawberry Ginger Smoothie Bowl is a fresh and HEALTHY breakfast done in just minutes! Packed with nutrients, low calorie and made WITHOUT added sugars. Yummy!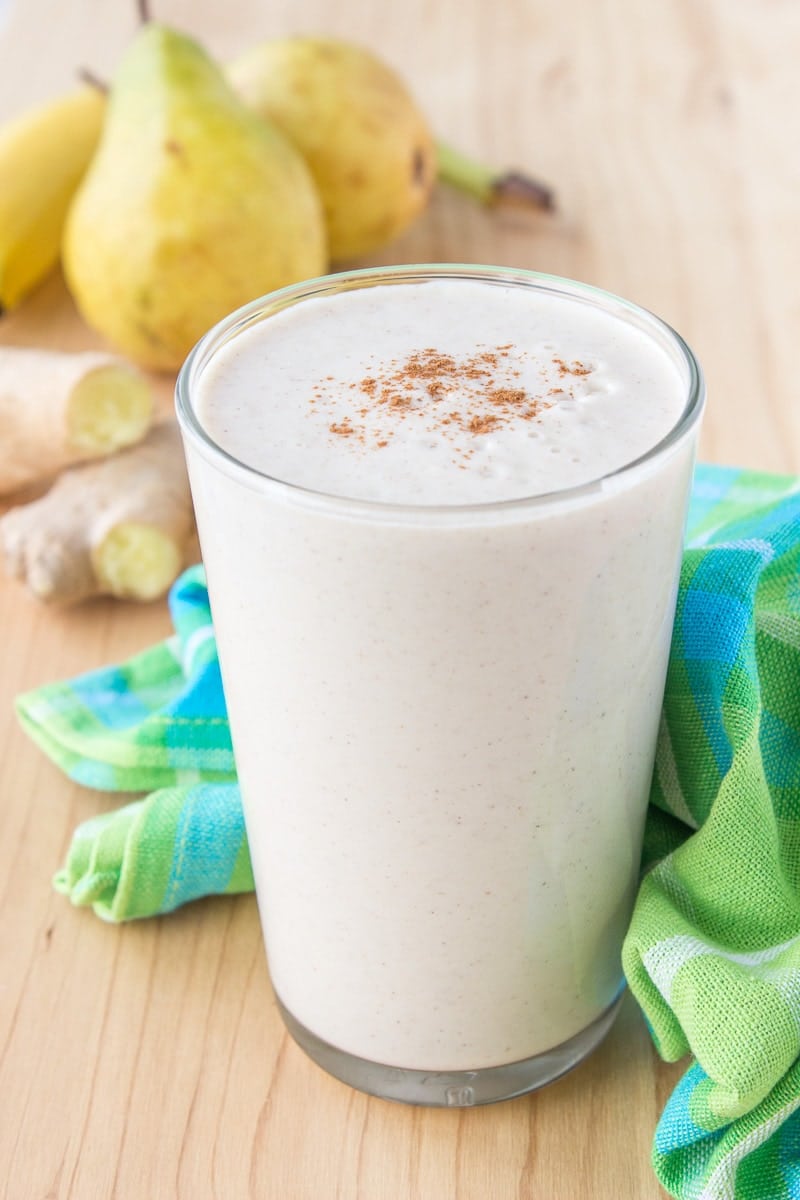 Creamy and delicious, immune boosting Pear Ginger Smoothie is made with fresh ingredients. It's refined and added sugar-free, highly nutritious meal rich in fibers and proteins. Perfect breakfast or snack between meals.
More immune boosting smoothies
Here are some more healthy immune boosting smoothies from other bloggers.
—–
If you've tried any of these healthy immune boosting smoothie recipes or any other recipe on Natalie's Health, please take a minute to rate the recipe and leave a comment letting me know how you liked it. I love hearing from you!