If you're a fan of peanut butter, then get ready to fall in love with these peanut butter recipes. From mouthwatering blondies to creamy smoothies, here are 15 Healthy Peanut Butter Recipes you need to try.
[cmtoc_table_of_contents]
Peanut butter.... It's a staple in my cupboard. I loved it in my sandwich for lunch every day when I was a kid. I still do. It's a universally good spread. But it's more than just a snack.
These 15 healthy peanut butter recipes will take your love for this classic spread to a whole new level. There's so much more you can make with peanut butter than just PB&J sandwiches, you know.
From mouthwatering blondies to creamy smoothies, here are my TOP peanut butter recipes that you need to try ASAP.
All these peanut butter recipes are made with wholesome ingredients, no-fuss, and easy to make. Sweet, satisfying, and totally guilt-free made without REFINED SUGARS.
Deliciously nutty and sweet, Peanut Butter Oatmeal Pancakes are perfect quick breakfast that your family will love. These oatmeal pancakes are made with WHOLESOME ingredients and WITHOUT ADDED SUGARS, packed with nutrients and incredible flavor. So delicious and super easy to make!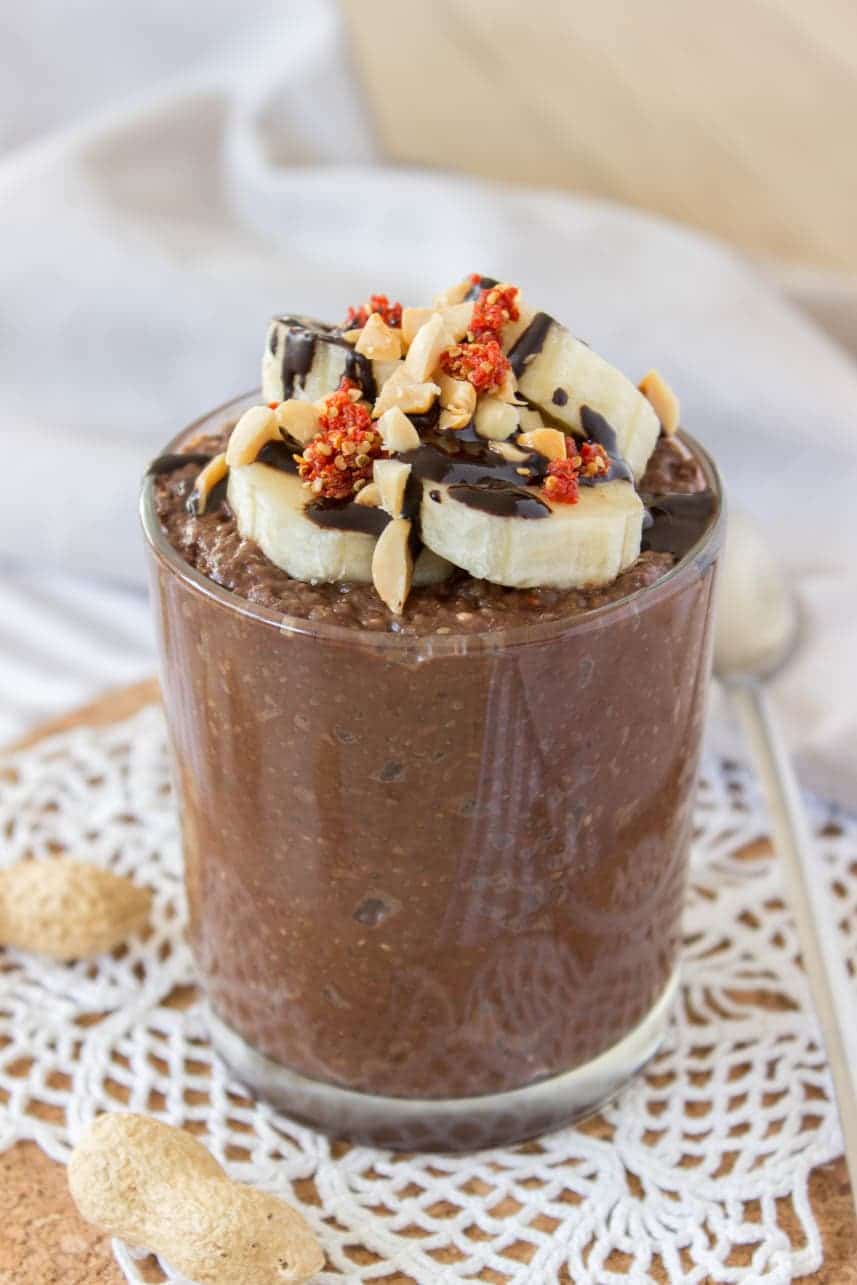 Rich, chocolaty and just amazing, Chocolate Peanut Butter Chia Pudding is one HEALTHY superfood-filled breakfast. This easy to make chia pudding is filled with powerful antioxidants and wonderful flavors, very nutritious and so good.
These delicious No Bake Chocolate Peanut Butter Banana Oatmeal Bars are made with all HEALTHY stuff, vegan, refined sugar-free and gluten-free. They are packed with fibers and heart-healthy fats. A perfect midday bite, or post workout snack.
These 6-ingredient No Bake Peanut Butter Balls a perfect snack! Packed with protein, fibers, and SUPERFOODS, as well as with nuttiness and sweetness, these energy balls provide optimal nutrition while satisfying your sweet tooth cravings.
Dense, chewy, and incredibly delicious, these flourless Peanut Butter Chocolate Chip Blondies are a perfect sweet treat. Made with only a few pantry ingredients and without refined sugars, this peanut-buttery dessert is decadent but totally guilt-free. Absolutely addictive!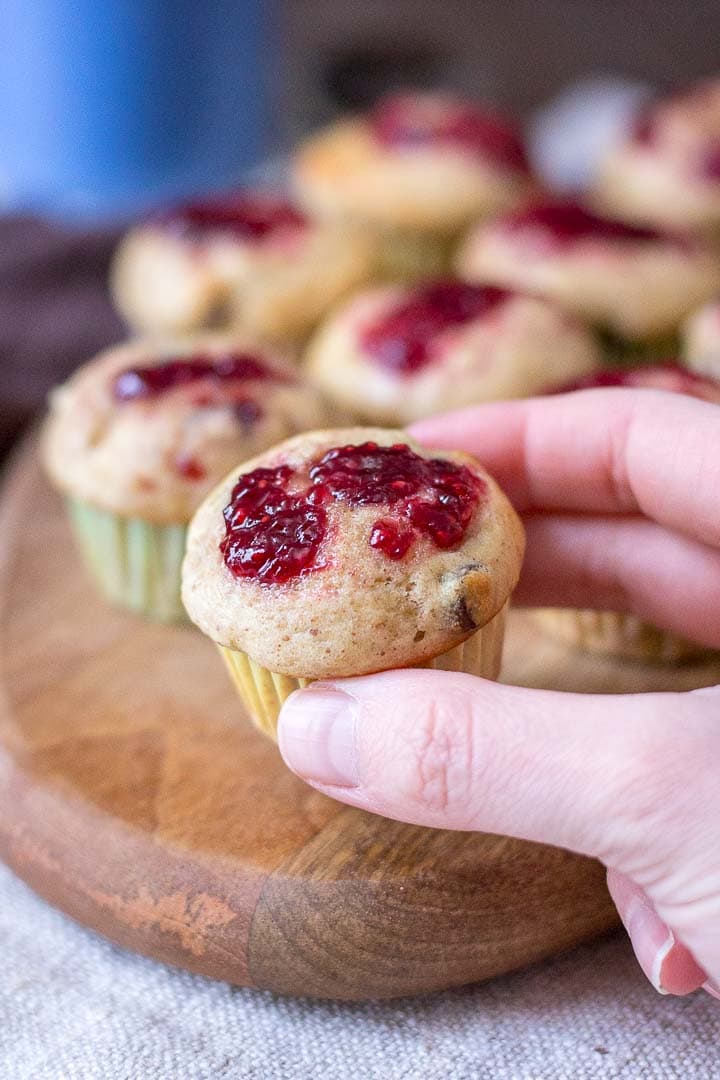 Mini Peanut Butter Banana Muffins are not only adorable but absolutely delicious. Soft textured, beautifully flavored and loaded with chocolate chips, these tiny beauties are the perfect snack.
Chewy Peanut Butter Oatmeal Cookies are perfect HEALTHY treat to enjoy. These cookies are loaded with nutty peanut butter flavor and dark chocolate chunks. Easy to make, refined sugar-free and ALL NATURAL, these cookies make a perfect kids snack.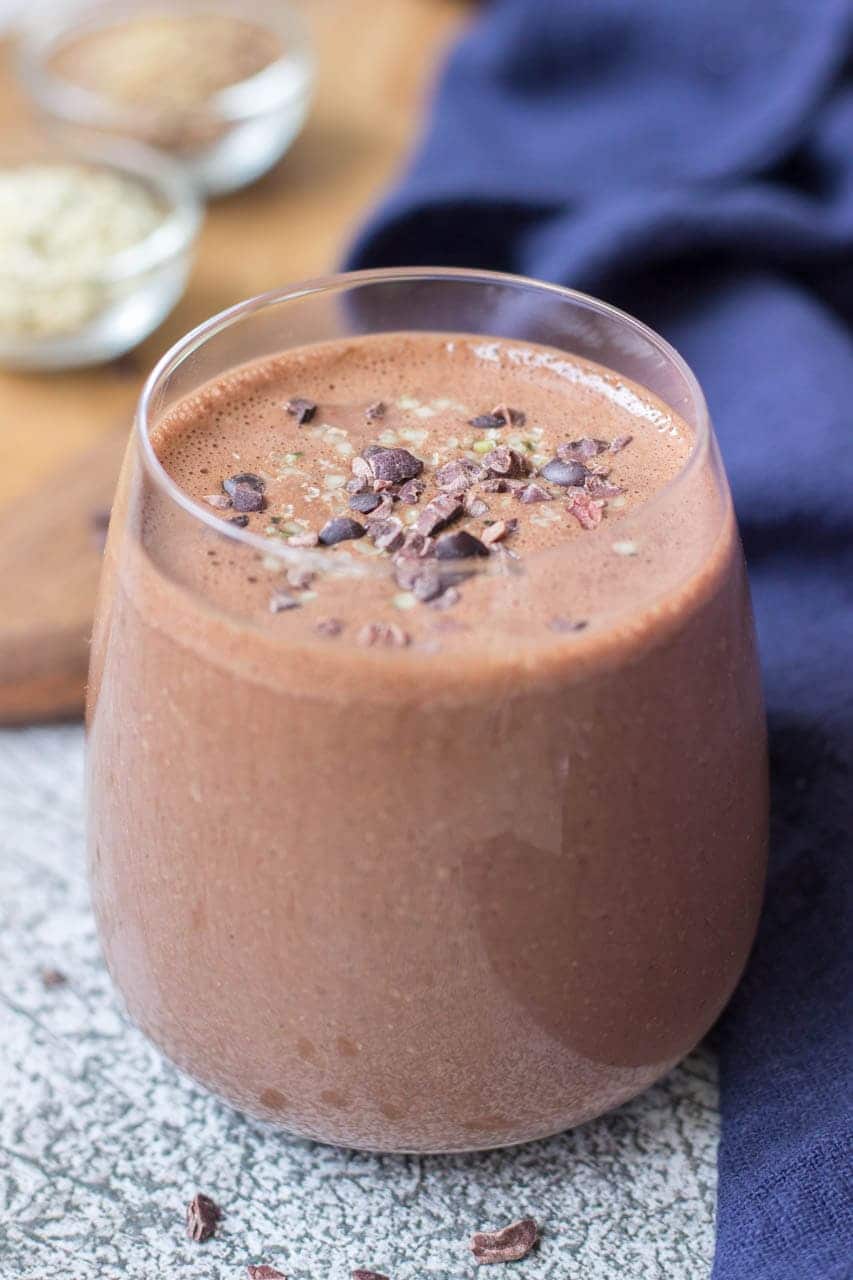 Thick and creamy Chocolate Peanut Butter Smoothie is perfect nutritious breakfast or afternoon treat. This protein-packed smoothie is completely ADDED SUGAR-FREE, made with all natural wholesome ingredients and loaded with powerful SUPERFOODS. It's both satisfying and decadent – sweet and absolutely delicious!
Sweet and deliciously creamy, Strawberry Peanut Butter Smoothie is perfect on-to-go breakfast for busy weekday mornings! It's loaded with nutrients and FRESH strawberry flavor. Refined sugar-free, ALL NATURAL and very filling – super HEALTHY and so tasty.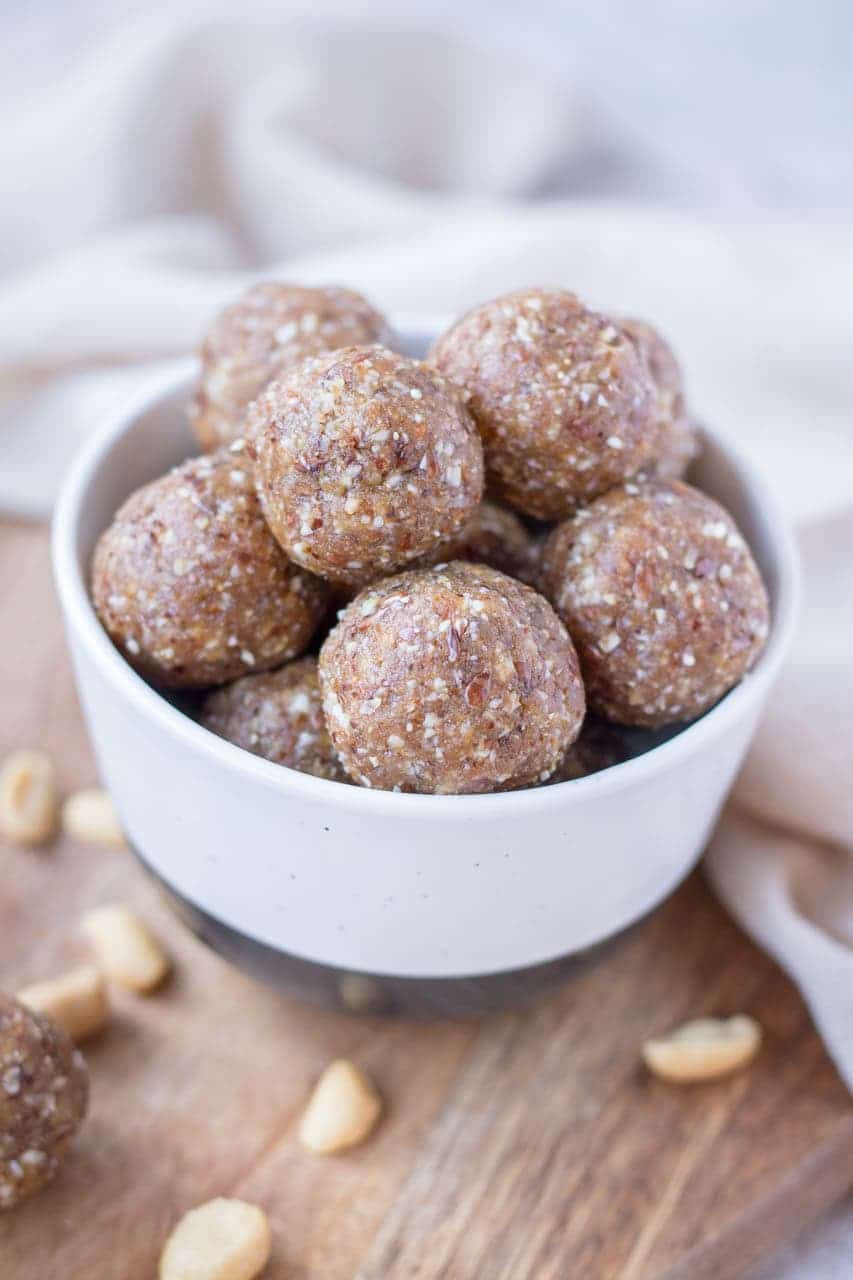 Nutty and sweet, No-Bake Peanut Butter Energy Balls are the simple snack that is both satisfying and good for your health. These energy bites are made with ALL NATURAL real ingredients, loaded with powerful superfoods and nutrients. Perfect kids lunchbox snack or energizing post-workout meal.
These Peanut Butter Greek Yogurt Parfait cups made with creamy peanut butter and homemade honey granola, topped with FRESH fruits and superfoods are perfect summertime breakfast. Decadent, yet HEALTHY. Refined sugar-free and super delicious!
Energizing and delicious Peanut Butter Overnight Oats, are one amazing breakfast. These oats are loaded with fibers and proteins, as well as with some powerful antioxidants. It's super nutritious and satisfying meal that is perfect for busy mornings.
Creamy Apple Peanut Butter Banana Smoothie is the perfect HEALTHY breakfast. It's loaded with nutty peanut flavor and many nutrients. This all natural, refined and added sugar-free smoothie will boost your energy level and mood in no time. Perfectly yummy and satisfying!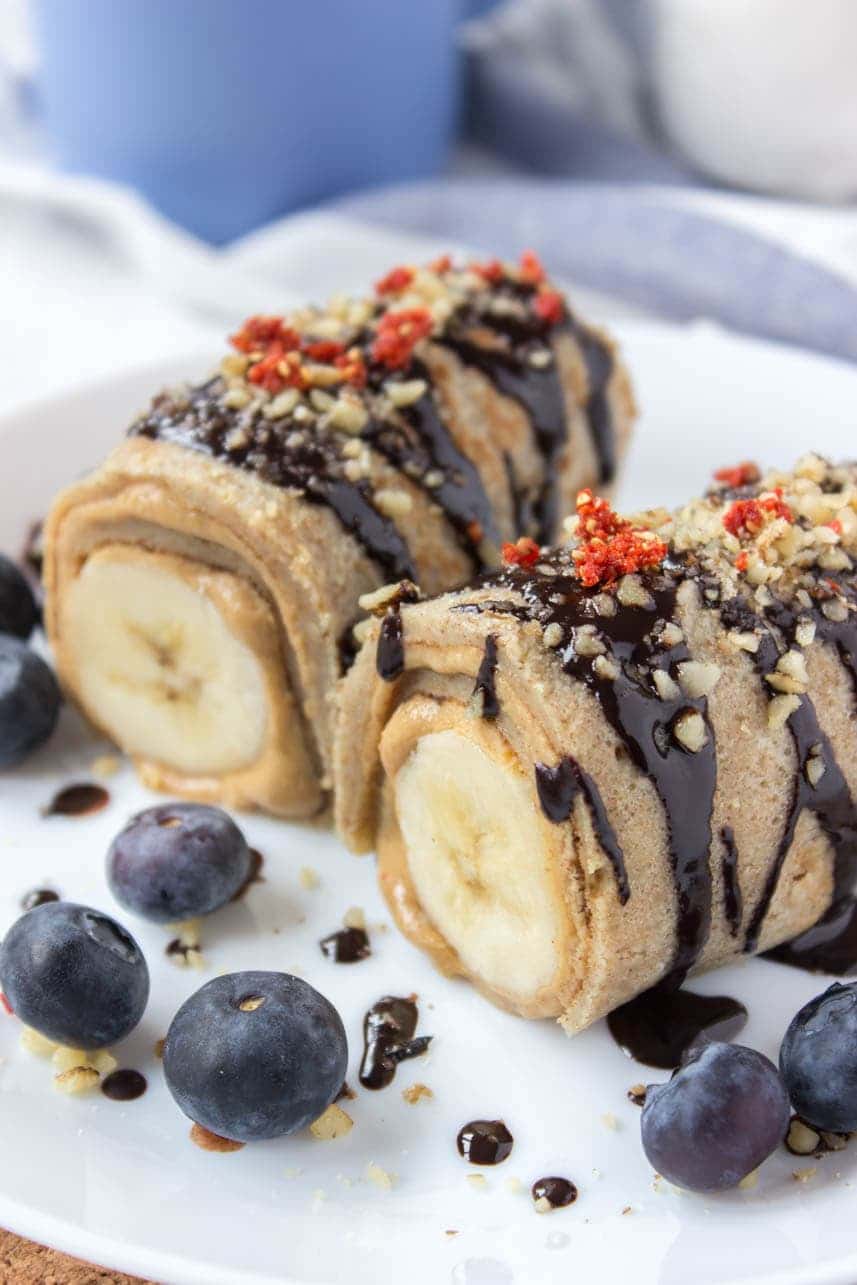 These Chocolate Peanut Butter Banana Roll-Ups are perfect HEALTHY breakfast or school snack… or anytime gulit-free sweet treat actually! Sweet crepe is filled with smooth peanut butter and then rolled over the banana + drizzled with dark chocolate which makes this deliciousness absolutely irresistible.
Rich, chocolaty and scrumptious, these SUPERFOODS infused Chocolate Peanut Butter Crunch Bars are one amazingly HEALTHY decadent snack. Every bite is loaded with nutrients and powerful antioxidants, as well with some incredible flavors.
-----
If you've tried any of these Healthy Peanut Butter recipes or any other recipe on Natalie's Health, please take a minute to rate the recipe and leave a comment letting me know how you liked it. I love hearing from you!