If you are looking for Mother's Day Recipes to make your mom feel extra special, this recipe collection is full of ideas to inspire you. From delicious dessert recipes and beautiful cakes, easy breakfast, brunch ideas, and special drinks, these recipes will surely impress your dearest moms.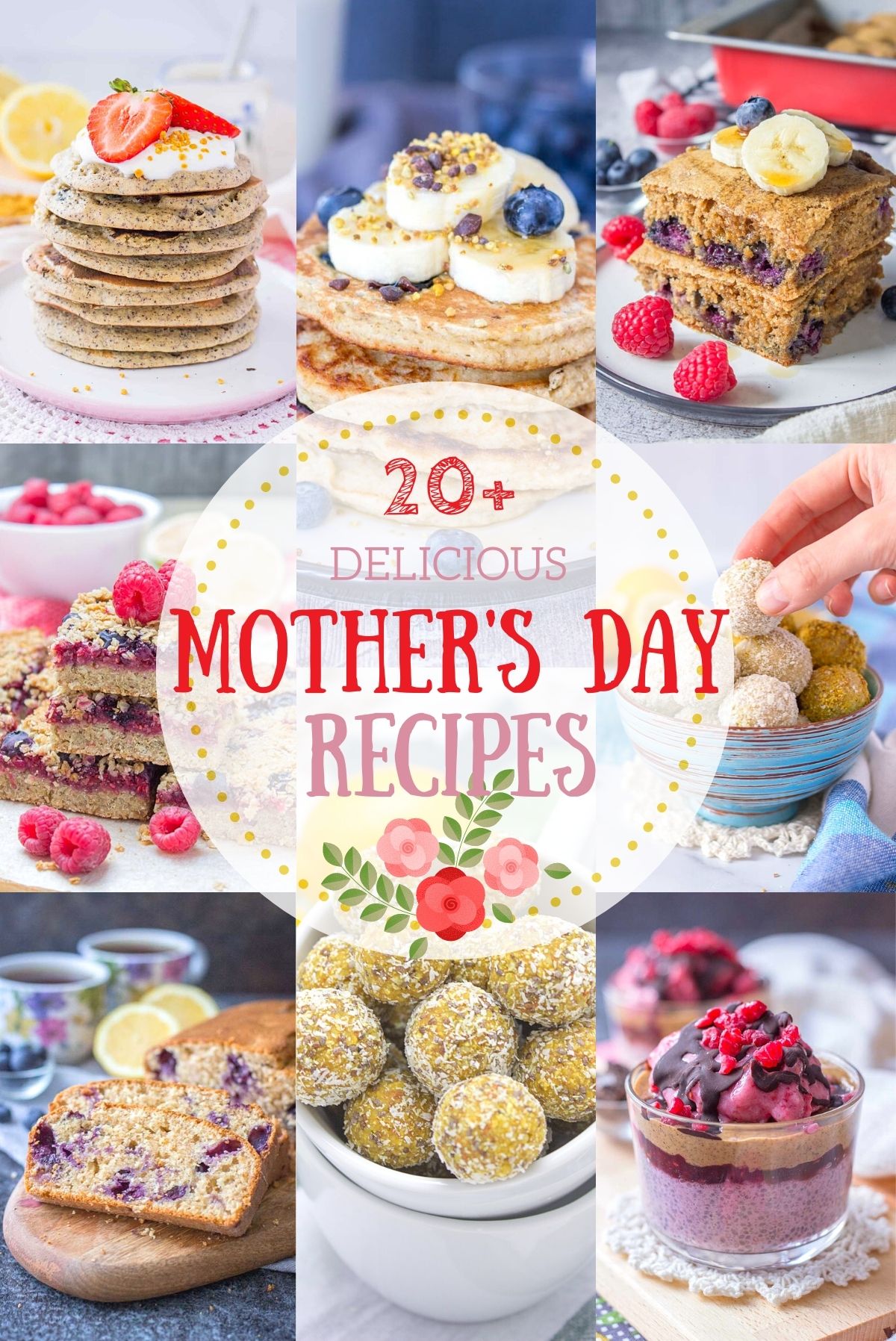 The second Sunday in May is reserved for Mother's Day. It's a day that honors mothers and motherhood but also celebrates love and family. I personally love this holiday. Anything that celebrates love, and includes food, and gifts, I'm IN.
Some say the origin of this beautiful celebration dates from the 17th century UK. But now it's well known that this holiday started tremendous love for one mom, in the 19th century in America. The American national holiday soon turned into a widely spread celebration. And here we are, celebrating Mother's Day across the whole globe.
If you're looking for some inspiration, you're in the right place. I gathered more than twenty delicious Mother's Day Recipes. Special breakfast or brunch, sweet dessert, or beautiful cake, even a collection of refreshing drinks, I'm sure you'll find something to make for the celebration.
All recipes include seasonal fruits and wholesome ingredients because our moms deserve the best treatment on this special day. Hope you'll find something for you and your dearest moms in this Mother's Day recipe roundup.
Enjoy!
This post is originally published in May 2017. It's updated with new recipes and republished in May 2021.