Kickstart your day with a stack of healthy pancakes! There are plenty of delicious pancake recipes to choose - from simple banana pancakes to dark chocolate pancakes. They are sweet, fluffy and they will make you feel nourished. Also, get you ready to smash the day.
Table of contents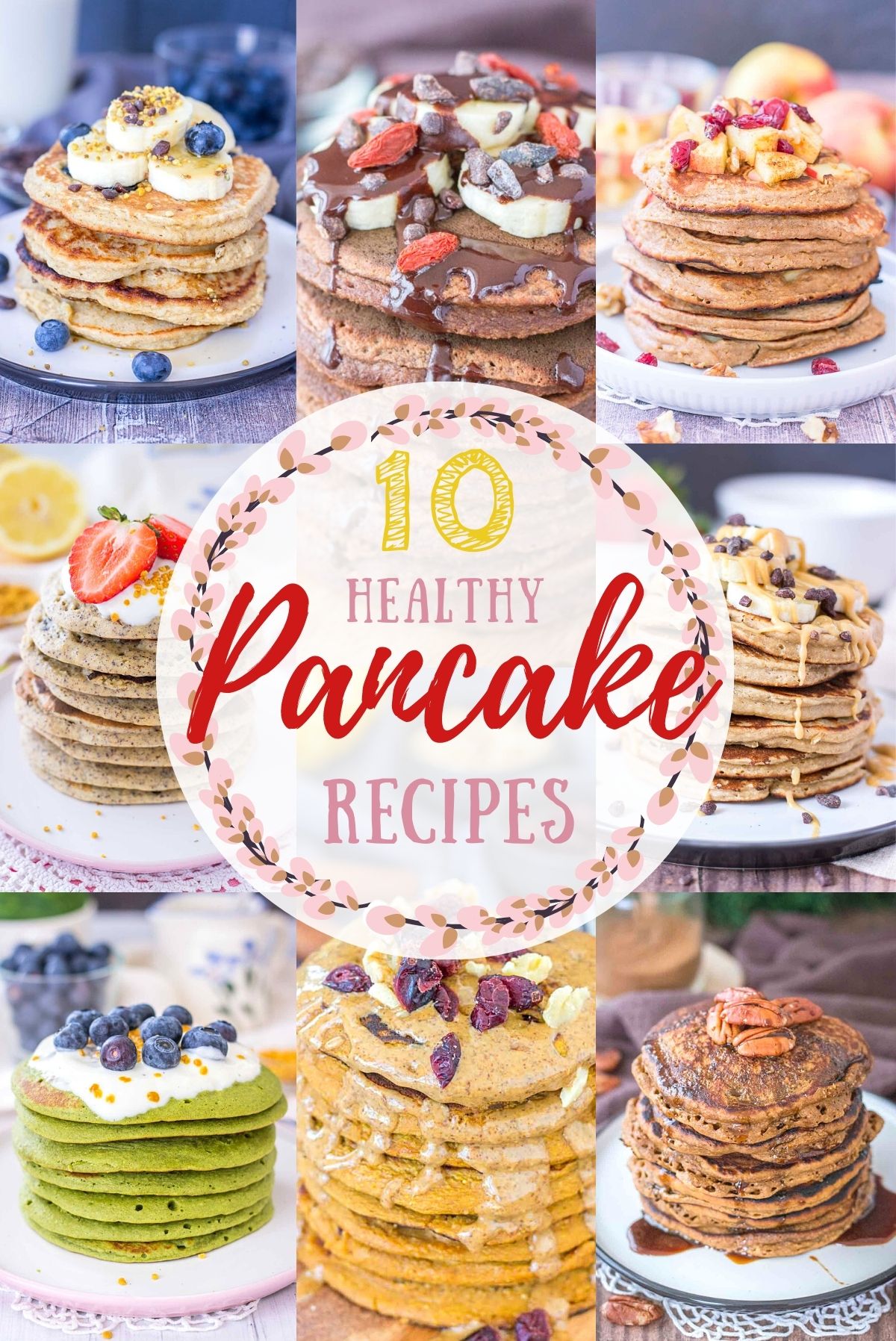 Pancakes are a truly magical food. They can make you feel like you're having cake for breakfast. And while some will argue that there's no such thing as a healthy pancake recipe, I am here to show you that it's totally possible to have delicious homemade pancakes that are nourishing and healthy too.
Can pancakes be healthy?
Pancakes can be healthy. If you want to enjoy pancakes for breakfast that are equally tasty as nutritious and healthy, you just need to think outside the box.
Classic pancakes are made with white processed flour, which is low in fiber and therefore less filling. Also, classic pancakes are lacking protein which is another important nutrient.
People usually use high-fructose syrups to sweeten the pancakes, which is another factor that makes such classic pancakes extremely unhealthy.
And here are some tips on how to make your favorite pancakes completely healthy.
How to make healthy pancakes?
Use the right flour
Choose whole grains like whole-wheat flour or oatmeal flour (oats), which are full of heart-healthy fiber.
Add some extras to the pancake batter
Add hemp seeds or chia seeds, peanut butter, or almond butter to boost fibers, proteins, and healthy Omega-3s.
Add more protein
If you're looking for protein-packed pancakes for breakfast, add a scoop of protein powder. That will transform pancakes into a nutritious breakfast that will help you stay full through the morning.
Be mindful with added sugars
To sweeten your pancakes, you can use healthier alternatives like pure maple syrup or honey. Or low-carb sweeteners like stevia. And if you want your pancakes to be without added sugars, use a ripe banana. So simple.
And now, it's time for the good stuff. Here are 10 healthy pancakes recipes that are sweet, satisfying, and totally delicious.