Win your sweetheart's heart with these sweet, decadent but completely guilt-free, easy to make Valentine's Day Desserts, including indulging dark chocolate brownies, aphrodisiac-rich chocolate truffles, raw chocolate treats and more.
Valentine's Day is only a days away. I know you are busy planning the perfect evening for your sweethearts, same as me. My hubby is such a huge fan of Valentine's sweet treats, so this year I'm on a mission to surprise him with a feast.
If you're still indecisive and not sure what to prepare for this special occasion, I got you covered. Here are my top guilt-free, super easy to make and unbelievably decadent Valentine's Day Dessert recipes that are loaded with sweetness, flavor and, of course, dark chocolate - know aphrodisiac and mood-booster.
From brownies and truffles to delightful no-bake treats, there are so many options to please your sweetheart! Grab your baking trays and start cooking.
Enjoy!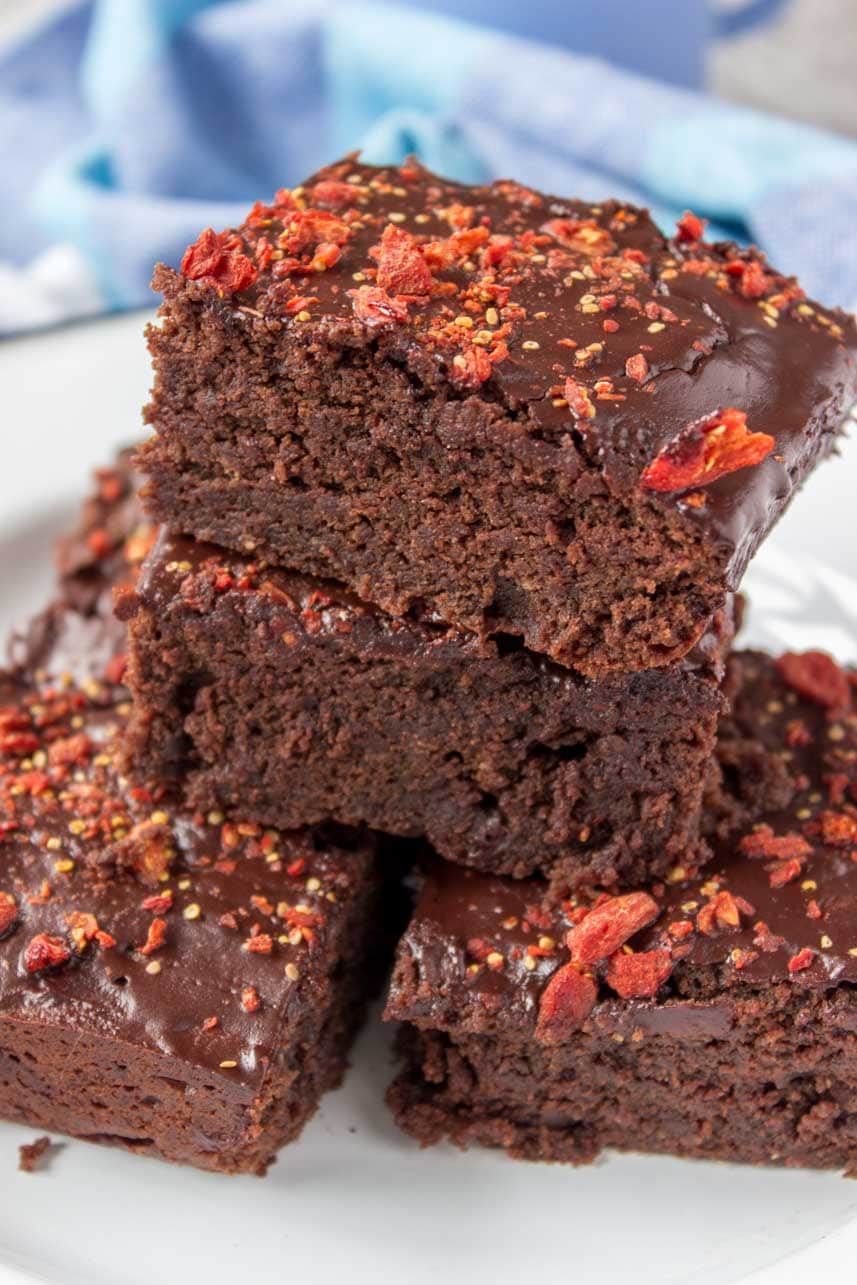 Fudgy Chocolate Tahini Brownies with melted chocolate glaze topped with superfood Goji berries are beyond delicious. These brownies are made with HEALTHY ingredients, refined sugar-free, and packed with incredible flavors.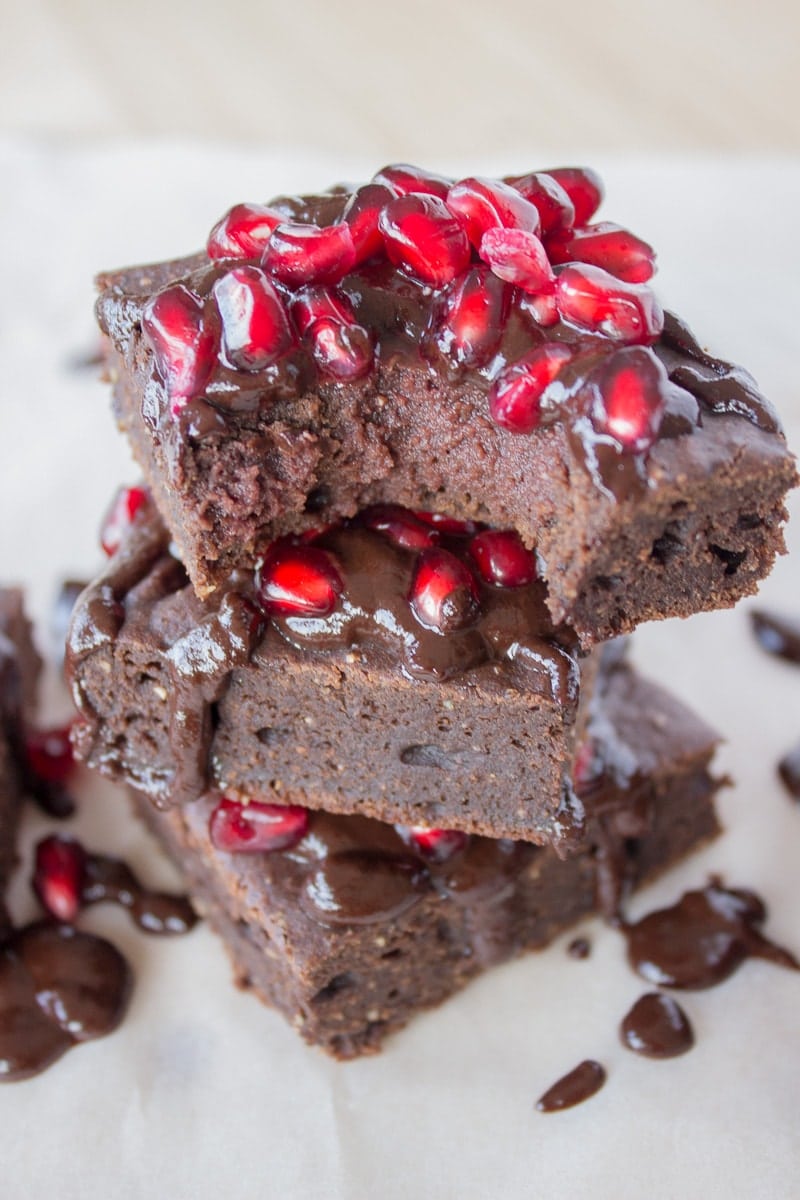 Full of dark chocolate flavor, these Pomegranate Brownies are the ultimate Valentine's Day treat. Dense and rich, this melt in your mouth dessert will surely delight you and your partner.
Rich and incredibly delicious, these Double Chocolate Almond Butter Brownies are the perfect Valentine's Day Dessert. Loaded with bits of dark chocolate, these refined sugar-free brownies are a pure guilt-free chocolate treat.
Fudgy Cacao Walnut Brownies are ultra-rich, moist, chewy, chocolaty and loaded with crunchy walnuts. It's an instant mood-booster and perfect treat to satisfy a sweet tooth!
Rich and decadent, these Dark Chocolate Cherry Brownies are destined to delight you and your sweetheart. Loaded with dark chocolate and sweet cherries, these brownies are ideal Valentine's day treat!
Fudgy and rich with intense chocolaty flavor, these No Bake Brownie Bites are a decadent Valentine's Day dessert. Loaded with SUPERFOODS and made without added sugars, these little delights are perfect aphrodisiac treat.
Chocolate Maca Balls are a perfect HEALTHY treat – sweet, chewy, and delicious, loaded with amazing flavors and aphrodisiac benefits of maca. They are an easy-to-make nutrient-packed snack that will satisfy your sweet tooth and uplift your mood.
Hazelnut Chocolate Balls are delightful little treats. These soft and sweet bliss balls are delicious hazelnut goodness that are loaded with flavor. Melt in your mouth and delicious.
Packed with powerful superfoods, these Turmeric Maca Cacao Balls are simple yet so delicious treat that is both satisfying and good for your health. Nutty and sweet, these little power balls are the perfect good mood treat.
Soft and fragrant, Chocolate Cinnamon Balls are perfect guilt-free Valentine's Day dessert. These little delights are loaded with bittersweet dark chocolate flavor, so delicious and just adorable.
----
If you've tried any of these Valentine's Day Desserts recipe or any other recipe on Natalie's Health, please take a minute to rate the recipe and leave a comment letting me know how you liked it. I love hearing from you!