Cool down this Summer with this amazing collection of refreshing summer drinks, from lemonades, iced lattes, infused waters, to fruity iced tea, and more. These drinks are made without refined sugars, packed with amazing flavors, and above all super easy to whip up. Cheers!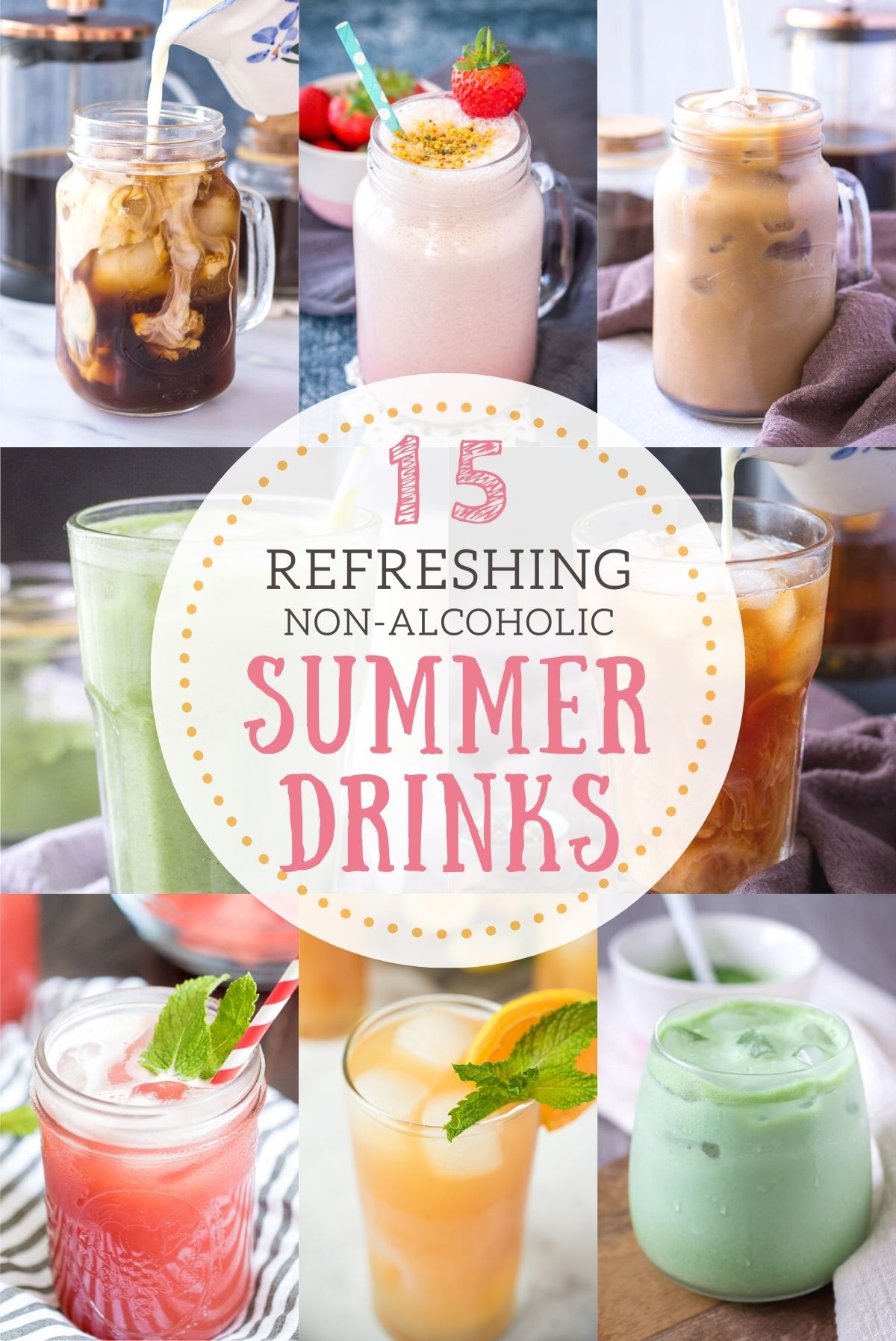 Nothing is better than an afternoon spent in a shade on a terrace with an ice-cooled drink in a hand. When summer heat strikes many people reach out for a cooling store-bought beverage that is usually loaded with added sugars and artificial flavors.
This summer you can enjoy your favorite cooling drinks but with less sugar and much more natural flavors. Check out this amazing collection of 15 non-alcoholic refreshing summer drinks.
From simple sugar-free lemonades to zero-calorie lattes, infused waters, and fruity iced teas... these drinks are all-natural, made without refined sugars, easy to whip up and so much healthier than any store-bought stuff.
Enjoy and cheers!
This post is originally published in July 2020. It's updated with new recipes and republished in June 2021.